Rubber to Metal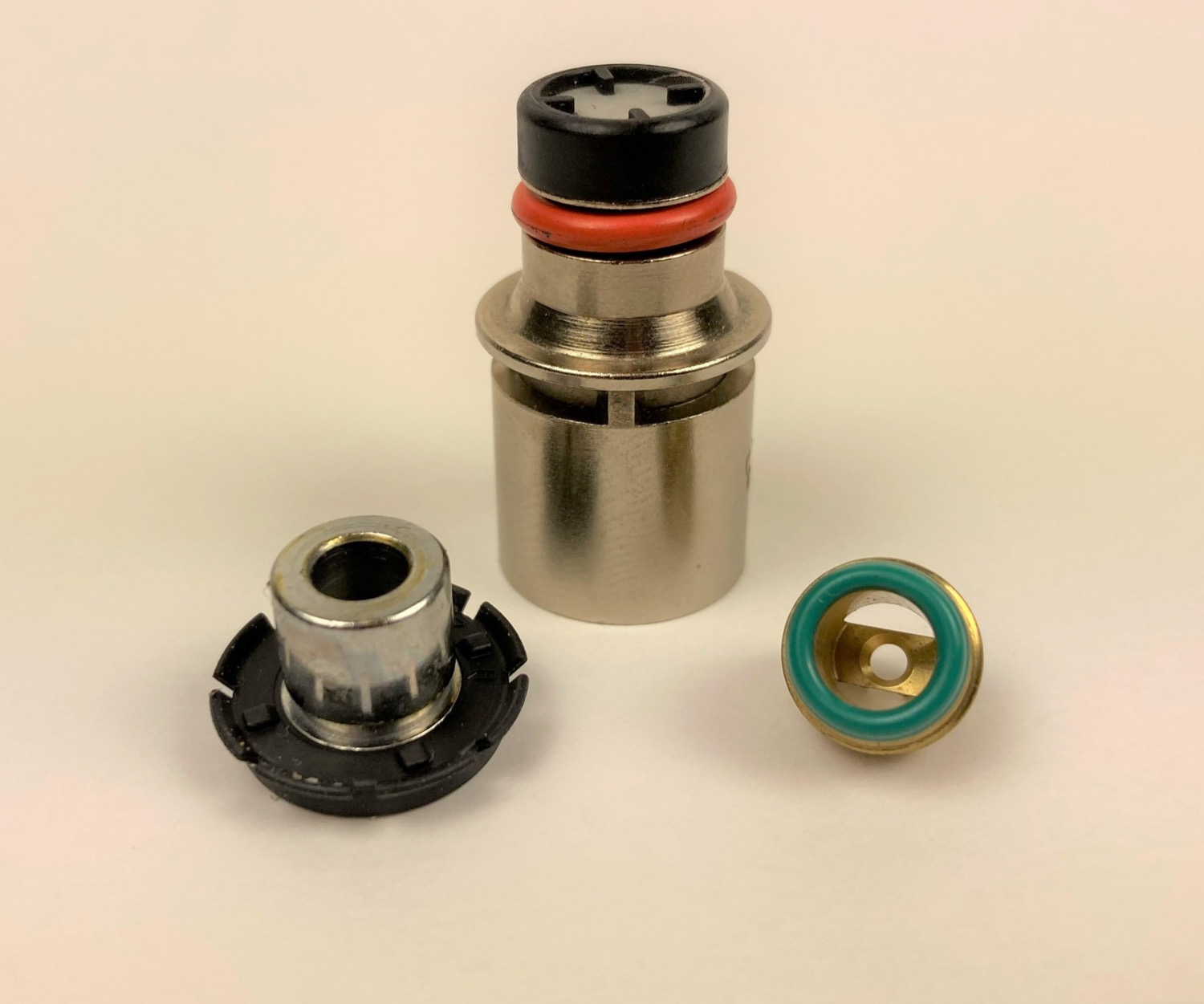 These are vulcanization bonded products of rubber to metal or rubber and resin.
Rather than performing the so-called post-bonding, in which vulcanized rubber is affixed to metal or resin, we apply a bonding agent to metal or resin beforehand and attach it to unvulcanized rubber, which is then exposed to heat and pressure for bonding. This creates vulcanization bonded products with a higher adhesive reliability than is realized by post-bonding.
Recently, because assembly labor can be reduced by cutting the numbers of components, these are often utilized in value analysis (VA) proposals and other situations, and the demand is increasing in various fields such as automobiles, hot water heaters, and printer components.
Fujikura Composites, Inc. has established a dedicated division known as the Precision Components Department, which is exclusively staffed by engineers to develop and manufacture products with advanced technology and high quality.