Product Introduction by Fujikura Composites
Product Introduction
Disposable Products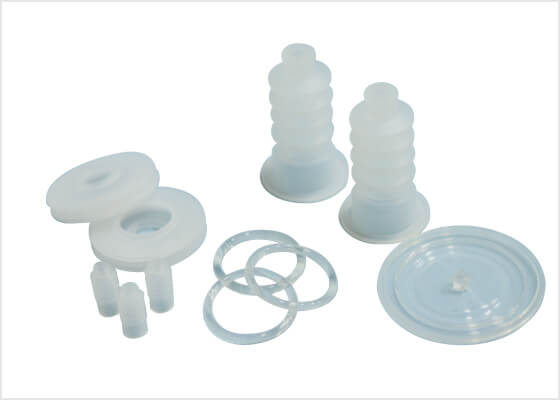 Silicone Rubber Molded Products
We have liquid silicone rubber injection molding (LIM molding) machines in our cleanroom, which allows us to produce high-quality medical products with reduced risk of contaminants compared to traditional compression molding. LIM molding also offers faster curing times, allowing for shorter production cycles and high-volume manufacturing.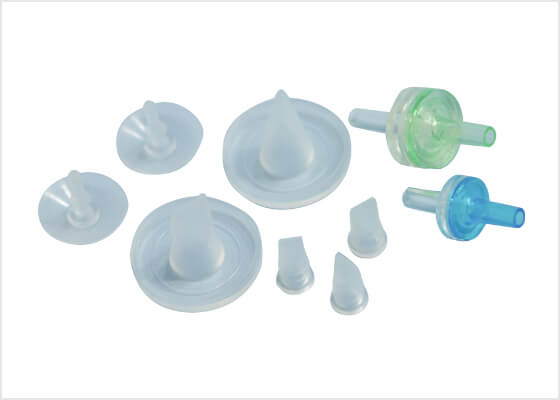 Check Valves
Our check valve is designed for mass production as a disposable component. The duckbill and umbrella valves used in medical devices have gained high recognition for their rubber-based properties, including deformation and sealing characteristics, which provide excellent responsiveness and reliability. Building upon the success of the duckbill and umbrella valves, we also offer check valve assemblies that can be connected to tubes, incorporating a combination of resin materials.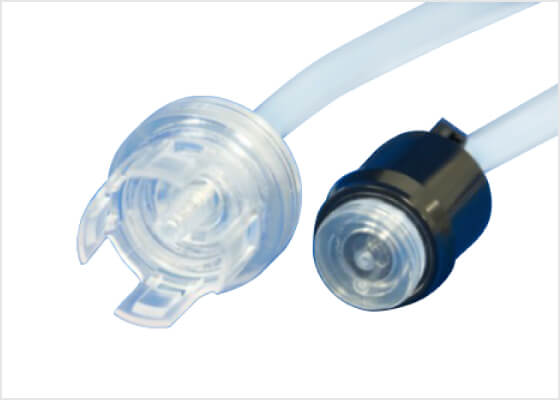 Assembly Products
By entrusting us with the part design of your ASSY products, you can reduce development effort. Not only can we reduce the number of procured components, but we also assure performance and quality as medical device components, thereby reducing your burden. We will also propose the optimal production methods, such as utilizing overseas facilities or introducing automation, tailored to your specifications and quantities.
Control Equipment
Developmental Products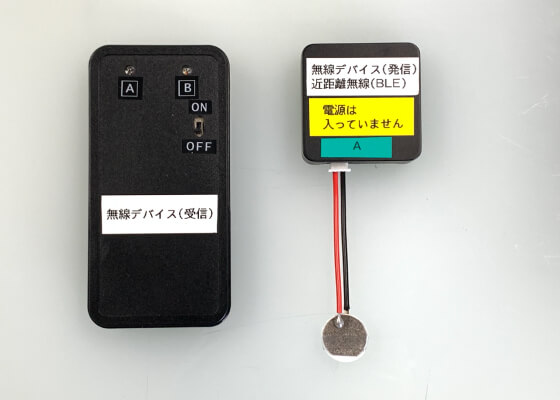 Liquid Detection Sensors
Our battery-free liquid detection sensor uses technology from emergency magnesium air batteries. It generates power when in contact with liquids like water, sweat, urine, or blood, and provides notifications through sound, light, or communication signals. It's ideal for medical devices and can be customized to meet specific requirements.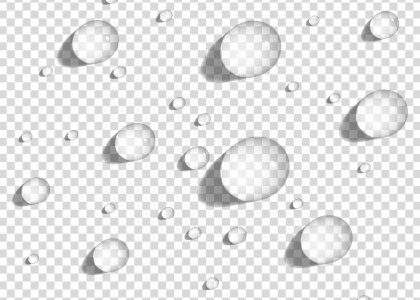 Surface Treatment
Our surface treatment technology has a proven track record in various industries, including automotive and housing equipment. It enhances the performance of materials such as rubber, resin, and metal by providing properties like low friction, low adhesion, water repellency, and stain resistance. Our surface treatments are designed to improve functionality. We also develop surface treatments using materials that comply with biological safety tests (ISO 10993) and United States Pharmacopeia (USP Class VI) standards to ensure biocompatibility.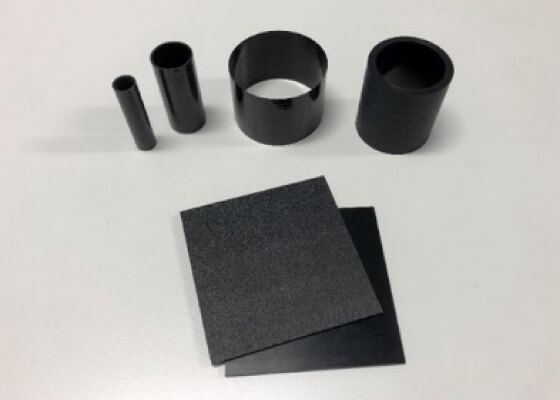 CFRP
We have been engaged in the manufacturing of carbon shafts for golf since 1974 and has gained a significant reputation as a leading manufacturer. Drawing upon our extensive experience in product development over the years, we continuously strive to explore laminated design techniques that efficiently enhance performance. We endeavor to minimize material usage, reduce costs, and promote development efforts that achieve the desired characteristics.